Lorraine, also known as Serwah, embarked on a remarkable journey of self-discovery. 
Serwah's most mind-boggling discovery was the magical art of confidently strutting through life like a superstar! She can't quite remember where this newfound superpower came from, but one day she woke up and decided, "Why spend all my precious time worrying about what others think of my decisions? It's my life's stage, and I'm the headlining act!"
So, Lorraine traded in her backstage pass for a center-stage spotlight. She soon realized that this newfound confidence wasn't just a costume change; it was a full-blown transformation into the superhero of her own story! Now, she believes that embracing this superpower was one of the greatest decisions ever, leading to a spectacular upgrade of herself!
Serwah is a true talent powerhouse! Her friends often marvel at her remarkable range of skills and talents. Whether it's her creative flair, problem-solving abilities, or her knack for turning ideas into reality. In her role as an events planner, Serwah thrives on the thrill of conquering the seemingly impossible. Her unique passion for taking on challenging tasks sets her apart in her profession. When faced with daunting challenges, she is on a mission to prove her capabilities and bring the magic to life.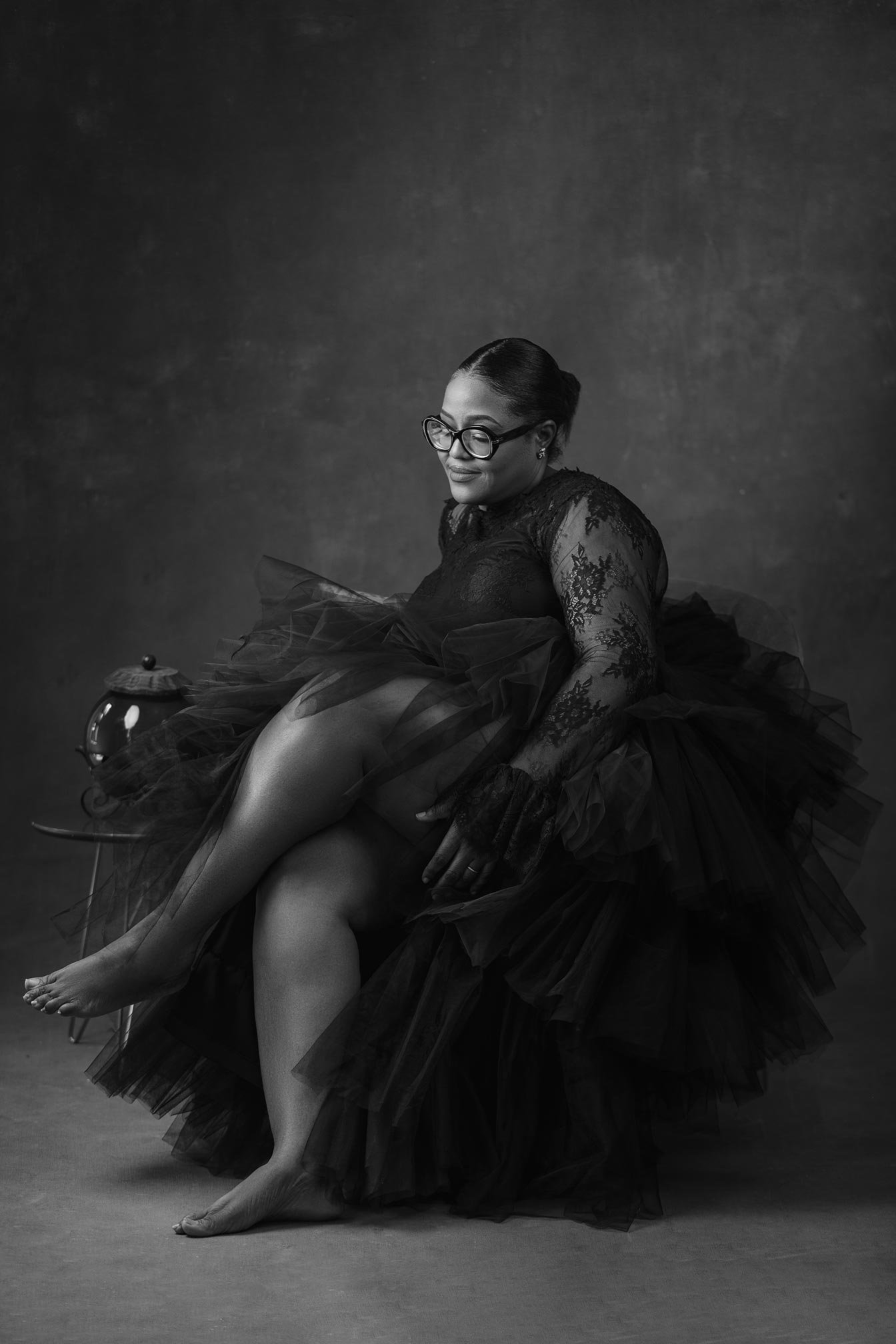 Lorraine has been on a hobby journey, from the world of reading to the culinary delights of cooking. Now, at the fabulous age of 50, Serwah's cherished pastime is simply "Doing Nothing." She revels in the serene pleasure of reclining and granting herself a well-earned respite from her professional commitments. 
Serwah's heart overflows with gratitude, cherishing the gift of life itself. She no longer takes life for granted, acutely aware of its preciousness, especially in a world where young lives are sometimes cut short.
Her love for her homeland, Ghana, is as strong as a superhero's cape – it never loses its power!
To her, there's no place like home, with its rich culture, vibrant communities, and the warmth of fellow Ghanaians. As she embraces this love, she also extends a heartfelt wish: "God bless our Homeland Ghana and make our nation great and strong!"
On her birthday, Serwah's wish is beautifully simple: she desires an abundance of pure, genuine love above all else. Heartfelt connections and affection are the most cherished gifts she could receive.